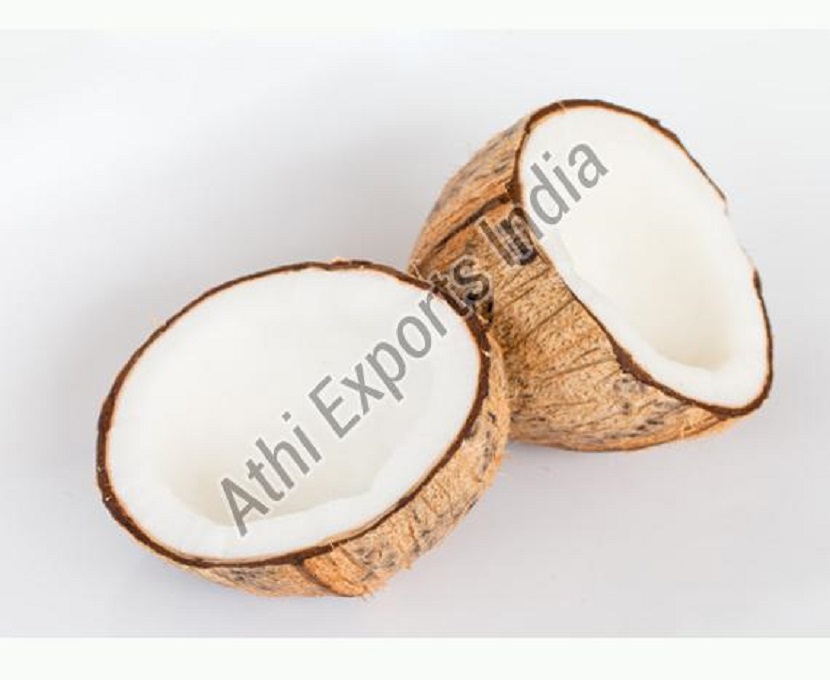 Semi Husked Coconut is well popular for its decent flavour and the goodness of fresh coconut water that goes a long way to define the long-standing relationship between mankind and nature. Cultivated from the naturally developed trees do not have several husks on them and it's cooler to peel them off. Coconuts have the best minerals that are widely used in various medical applications. Semi husked coconut exporter in India obtains the coconuts from fresh coconut farms process them and pack them in high-quality packs that verify their freshness and safe product delivery.
Why it is famous among other varieties of coconuts?
Semi husked coconuts are complete coconuts with changed flavour and fragrances. They are useful in sweets and savouries. Semi husked coconuts from naturally developed trees are the finest. Why people demand semi husked coconuts is since they do not have much husk or fiber, so it is stress-free to peel them. It is simple to break them as well for the grating purpose. A Good semi husked coconuts will be filled with pleasingly sweet coconut water.
What makes up for a capable Semi Husked Coconut Exporter in India?
Quality is one of the main requirements that make for a good coconut exporter. The exporter should comprise in sourcing the best quality semi husked coconuts from dependable coconut groves and farms. The exporter must acquire fresh coconuts at reasonable rates and this becomes possible if they have been in the business for a consistent period.
The suppliers should have crucial certifications like the GAP Certification, Organic certification, and TUV certificate, Certificate from the Ministry of Trade and Commerce, AGMARK etc.
There are many exporters from several countries like semi husked coconut exporters in India that should use packaging techniques that stop all procedures of decay and discolouration. They should be up to date with modern packing technology resolutions. Furthermore, the packaging solutions should be altered by understanding the necessities of the customers. The semi husked coconuts that are special selectively by experts in the field are only shipped across the globe.
Products should be acquired from the best-recognized farms and must be plucked from trees that grow extremely fertile. The soil should be free of all kinds of weeds, plant diseases and needless application of pesticides. The products should be allowed by internationally credited inspection agencies on product quality, aroma, nourishing standard and care. All these features would promise the buyers of healthy content and the product having a good shell life period.
High-end technology resolutions
The coconut supplier should be up-to-date with the newest technology resolutions for handling and packing the coconuts. The procedures should only certify more taste, fresh aroma and assured cleanliness that the consumers would want to come again for more. The whole procedure should be peculiarly exclusive starting from procurement of the best coconuts from renowned farms to processing, warehousing, packaging and finally shipment.
Qualities of the semi husked exporter from India
Supplying export quality coconut
Expertise in packaging
Able to transport anywhere in the globe
Must have all the required authorization from a different country